Get trained by a team of Specialists & Super specialists. Join #superheroschool today. 🎉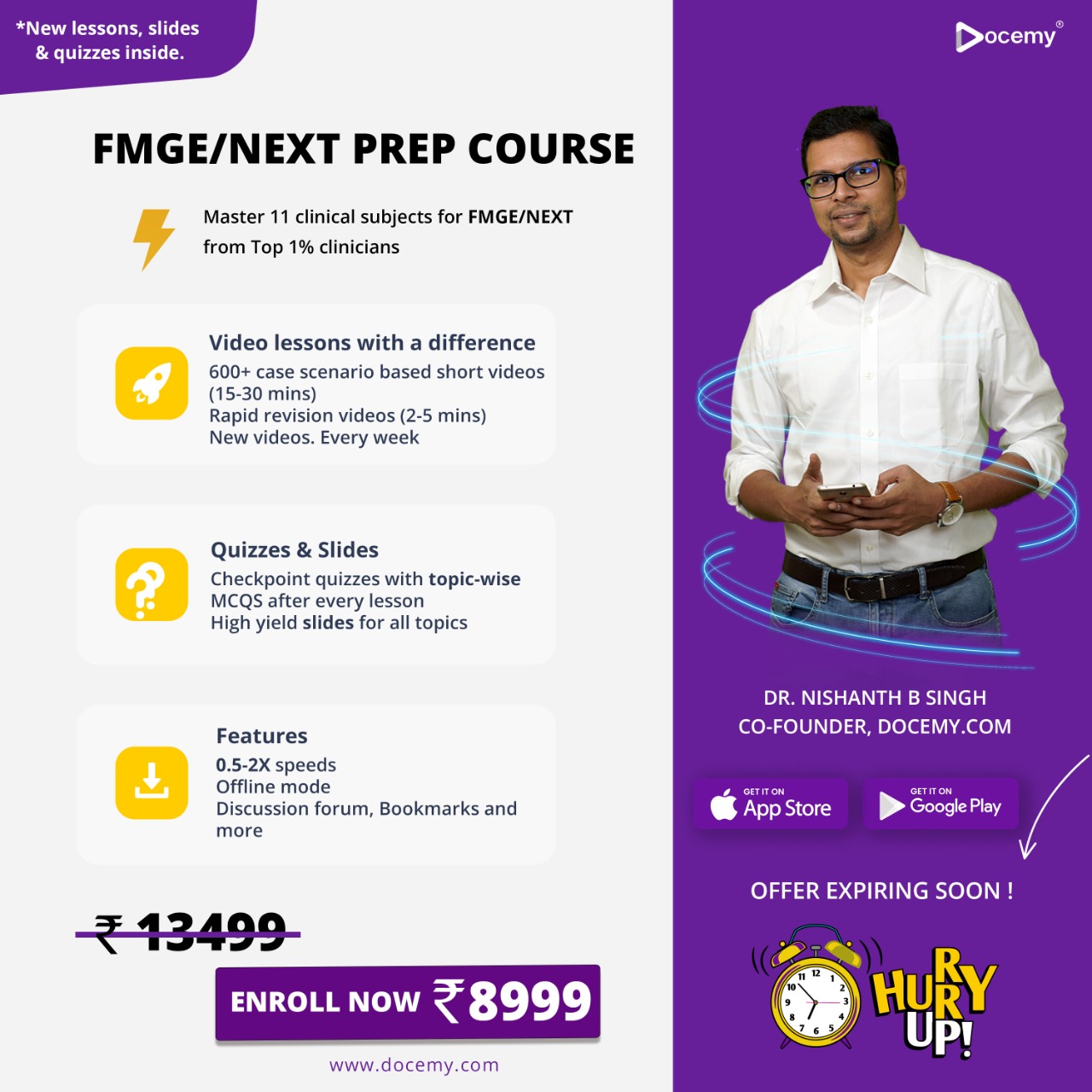 FMGE will soon be replaced by NEXT
80% of MCQs for NEXT will be from the clinical subjects
With FMGE-NEXT course you, will learn the basics and how to diagnose using clinical scenarios from the top 1% clinicians. 
What is FMGE Course? 
When will it launch?
Is the price all inclusive? 
Yes. There are no additional hidden fees. Rs. 499 is the price for early subscribers for believing in us early.
I am student from Ukraine. How will I get joining benefits?
Please mail us your details along with phone number, college name, place for availing benefits.
Email address: [email protected]
Subject: 'Student from Ukraine'